Nissan Ariya vs Tesla Model Y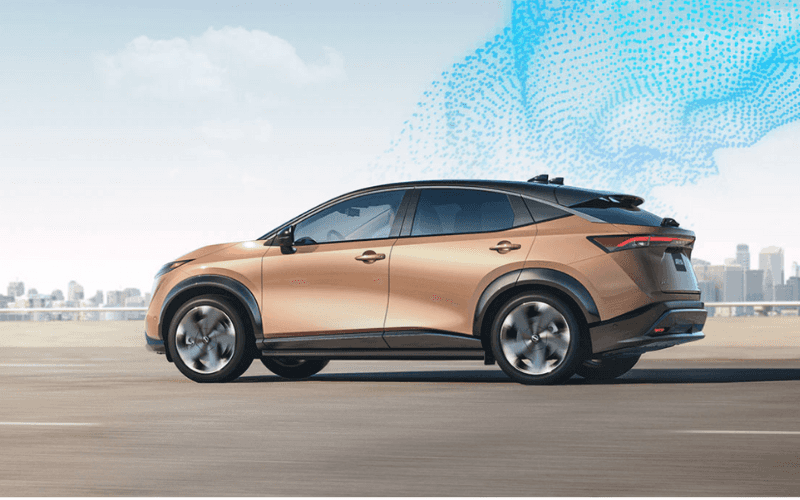 If you're looking for an all-electric SUV for your commute or family drives around Buena Park, Anaheim, or Orange, you might be thinking about a Tesla Model Y. However, the all-new 2023 Nissan Ariya, driving onto the lot at HGreg Nissan of Buena Park next fall, has the eye-catching design, advanced powertrain, and state-of-the-art technology that you crave, in a much more affordable package than the Tesla SUV. Let's break down the differences between these two all-electric SUVs so you can make an informed choice at the dealership.
Nissan Ariya Design vs. Tesla
The Nissan Ariya's sleek curves make a bold statement on the future of vehicle design: from its sloping roof with split roof spoiler to its textured 20-inch wheels and v-shaped grille and angled LED headlights, the Ariya is a clear symbol of the electric automotive future.
While Tesla did a lot to define the aesthetic of electric mobility, the Model Y does little to shift the status quo. Its low-sloping roof and LED headlights are elegant but hardly futuristic. For an EV that exudes power as well as looks squarely to the future, the Nissan Ariya is the sure bet.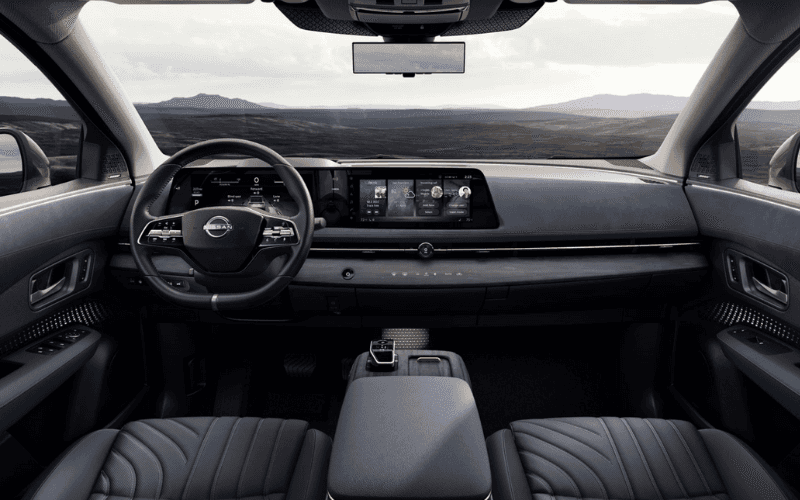 Nissan Ariya Performance vs. Tesla
One of the main concerns when purchasing an electric crossover is the vehicle's driving range and charging capabilities. The Nissan Ariya offers a number of battery and powertrain options to tune directly to your expectations. If you regularly drive long distances, the Nissan Ariya Venture+ FWD features a 91 kWh battery with up to 300 miles of range, while still boasting 238 hp. For greater power and grip, the Nissan Ariya Platinum+ All-Wheel Drive features 389 hp under the hood with e-4ORCE all-wheel control to provide monstrous torque, while maintaining up to 265 miles of range.
The Tesla Model Y is still the industry leader in terms of performance if you configure it right, but that edge comes at a significant increase in price. With the Long Range Dual Motor, the Model Y can travel 16 miles further than the Ariya (for a total of 316 miles), or the Performance model can drive for 291 miles and produce 450 horsepower.
Both SUVs have all-wheel-drive available as standard options.
Nissan Ariya Comfort vs. Tesla
Nissan understands the value of comfort, especially on the long trips afforded in the Ariya. That's why they placed the Ariya's battery low in the chassis frame: it allows the cabin to provide comfortable seating for five passengers, as well as up to 59.7 cubic feet of cargo space. In addition to providing more space, the low battery means that the Ariya has a lower center of gravity, leading to better and safer handling in wet or slippery conditions.
In contrast, the Tesla Model Y can hold up to 68 cubic feet of cargo, which is none too shabby itself. Of course, the Ariya provides features like a sliding center console to maximize the comfort of all your passengers.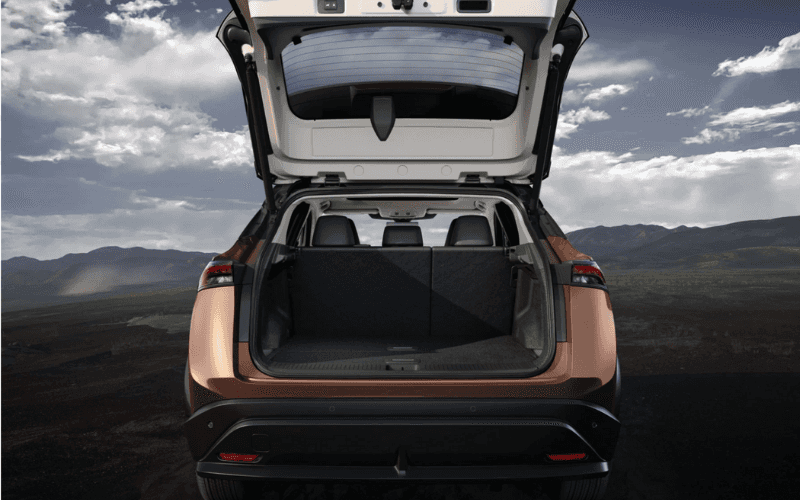 Nissan Ariya Technology vs. Tesla
With dual 12.3-inch screens, a brand-new digital instrument panel, an infotainment system featuring Apple CarPlay™ and Android Auto™, automated driving functions, and an onboard voice assistant powered by Amazon Alexa, the Nissan Ariya delivers a truly futuristic driving experience. For even greater peace of mind, ProPilot Assist 2.0 is the newest upgrade to Nissan's suite of driver-assistance features designed to get you where you're going safer and easier.
The newest Tesla Model Y pretty much sticks with its previous model years' design and technology. Both EVs will use over-the-air software updates to respond to the latest advances.
Reserve Your 2023 Nissan Ariya Today at HGreg Nissan Buena Park
Get the latest information on the release of the all-new Nissan Ariya EV SUV at HGreg Nissan of Buena Park. Give us a call or reserve your Ariya online today!